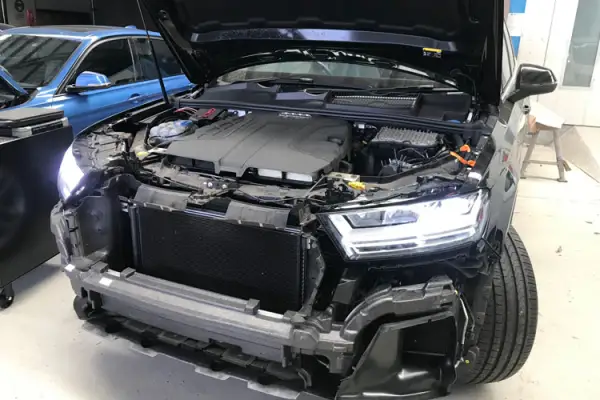 Body & Trim
We only use OEM genuine parts in all our smash repairs. We accurately identify the model variant ensuring the right components are fitted so it's restored to pre-accident condition. Advance Driver Assistance Systems (ADAS) safety features are also recalibrated ensuring peace of mind when you're back on the road.
Most new and near new vehicles have ADAS (Advanced Driver Assistance Systems) safety systems incorporated into their design and construction. These vehicles can have many sensors, radars and cameras all connected and working simultaneously to gather information about the environment around the car.
Does Having ADAS Make Panel Beating Expensive?
It certainly adds to the cost. We stay up to date with the latest technologies in vehicles so we can repair your car to pre-accident condition.
The make, model and age of your vehicle impacts on the cost of smash repairs.
FYI, we fully guarantee our workmanship.
For information about ADAS with regards to collision repairs please read our blog.